Slide

YOU IMAGINE IT, WE MAKE IT HAPPEN
Slide

YOU IMAGINE IT, WE MAKE IT HAPPEN
Slide

SUSTAINABILITY & COMFORT IN EVERYDAY LIFE
HOW ABOUT SOME FACTS ABOUT US?
AthensMonacoLesvosMykonosParosLondonAntiparosCreteTel AvivPorto CheliBudapestRhodesDohaSavaliaSofiaSerifosBucharestThassosDubaiKalamataHurghadaPatmosKievChiosParnassosCorfuLefkadaAbu DhabiIoanninaBahreinSaint TropezMoscow
ARCHITECTS WE HAVE WORKED WITH
Alexandros Samaras ArchitectsISV ArchitectsJohn PawsonA&M ArchitectsDOX+ ArchitectsAKKM ArchitectsHavier BarbaSolon MagnisPMA ArchitectsKOIS ArchitectsSgoutas ArchitectsFluid ArchitectsKydoniatis ArchitectsPringle Brandon ArchitectsDECA ArchitectsLandry Design Group1 ArchitectsLiakos ArchitectsDiversity ArchitectsEdge ArchitectsArea ArchitectsBlock 722 Architects
We at Kamarinos Engineers pride ourselves in being a boutique firm in MEP Engineering Services. Our goal is to deliver sur-mesure sustainable, innovative engineering solutions from concept to hand-over and beyond.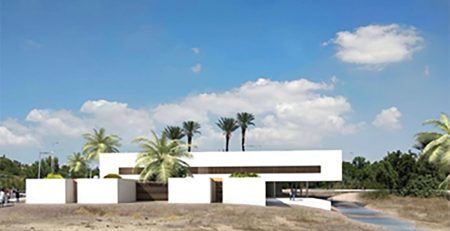 CCRI is a non-profit institute aspiring to become a world class interdisciplinary research center aiming to promote excellence in...
read more
After graduating the Munich University (Dipl.Ing -TH München) and working in engineering firms in Germany and Sweden Panagiotis G. Kamarinos returned to Greece and founded Kamarinos Engineers in 1968. In the next thirty years the firm became a leader in the building services industry.
In 1998 his son Alexander, an Imperial College graduate (MEng, DIC), joined the firm. Their collaboration for over a decade resulted in a smooth integration of experience and expertise with new ideas and design methodology. Following his father mentoring, Alexander became the Managing Director of the firm in 2008.
HERE ARE A FEW OF OUR CLIENTS:






















Kamarinos Engineers provides MEP consulting services in Greece and abroad with works in the UK, Hungary, Bulgaria, Romania, France, Monaco, Cyprus, Israel, Qatar and the UAE. The firm specializes in Hotel and tourism development, fit-out office and commercial projects and residential – high end villa designs.
Pioneering in sustainability the firm's design of the Athens College Kindergarten was awarded as the first LEED Platinum building in Greece.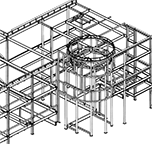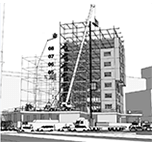 Public Health Engineering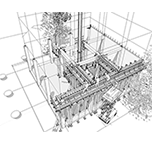 Tendering and Negotiations
Commissioning and Testing
This is a selection of some of the projects we've worked on and a list of services we provided